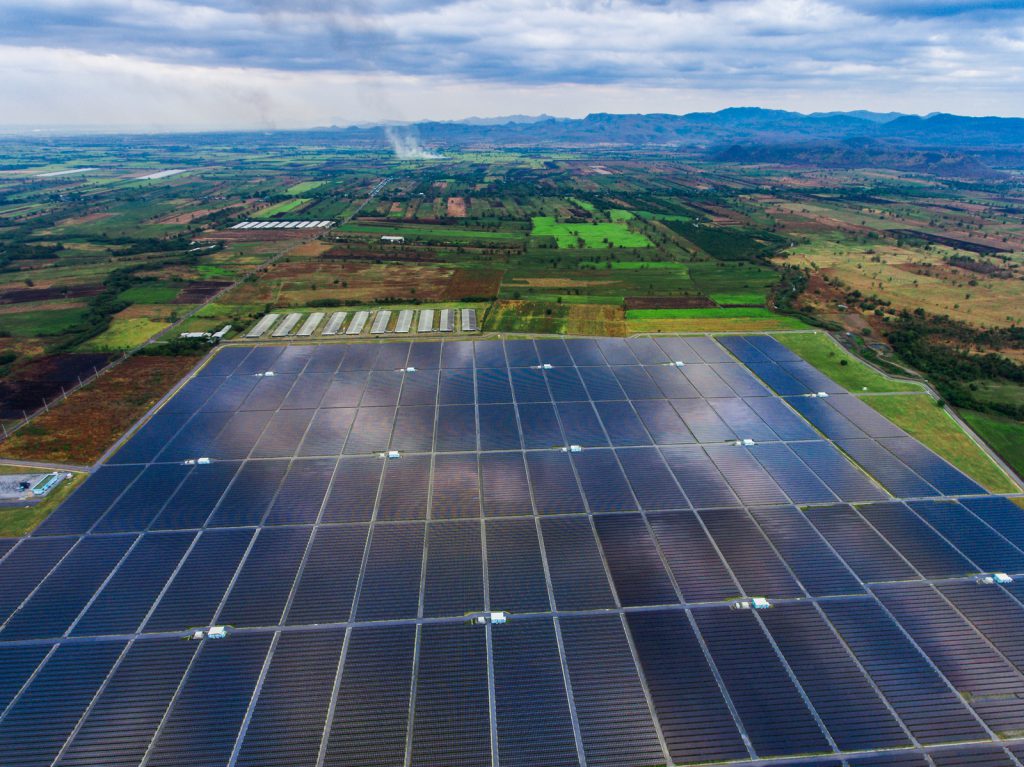 Solar energy companies in the world
A2Z infra:
Company has substantial amount diversified projects in renewable energy like. Company. Company has posted annual profit of 32.12 in last financial year and have 13 locations across
India wiz, Bengaluru, Chandigarh, Chennai, Delhi (2 offices including head office) Gurgaon, Hyderabad, Kolkata, Mumbai (2 offices), Noida, Pune, Kochi.
Acciona:
Company has more than 2000 customers across the globe. They provide renewable energy service for airports, smart cities, health care, urban and environmental maintenance sectors.
They have posted net profit of €73 million in first quarter (+19.2%) . Company head quarter is mainly located in Barcelona, Spain
Brookfield:
Brookfield is one of the leading publicly traded company and it has multiple of renewable power platforms.
Company posted net profit of $0.804 billion in June 2019 quarter and total of $3.122 billion in last financial year.
Company headquarter is located at Toronto, Ontario in Canada.
Ascent Solar Technologies Inc:
Company builds thin-film photovoltaic modules that are more robust and flexible to use.
Company posted revenue of $0.86 million in 2018 financial year and $3.24 million in the first quarter of 2018.
Company is located at Thorton, Colorado USA.
Azure Power :
Azure power is one of the leading companies in the producing solar energy in world.
Company has $3483,000 net profit in the 2019 financial year
Company founded in year of 2008 and it is the first Indian energy company to be listed in NYSE.
Ballard Power systems
Ballard power system is leading manufacturer of fuel cell required of solar energy.
Company has produced more than 400MW of fuel cell in the world so far.
June quarter 2019 posted $7 million loss for company.
Energiekontor:
Company is leading experts in manufacturing and installing wind farms and solar panel parks.
As per 2019 financial report, company estimate 7.8 million euros in gross profit.
Company is in Germany with head quartering Bremen.
Enphase Energy:
Company majorly produce solar energy solutions like solar software monitoring and control systems.
As per June 2019 reports, Company has posted net income of $10618. It is based in Fremont, California.
Firstsolar
First solar is America's leading solar panel manufacturer.
Total net profit for the quarter finishing June 30, 2019 was $-0.019B
Company has head quarter in Tempe, Arizona. It has manufacturing plants in USA, Malasia and Vietnam.
Siemens Gamesa:
With 20 years' involvement and more than 30,000 MW introduced in 46 nations, Gamesa is a worldwide renewable energy pioneer in the business.
Company reported 18 million euros in net profit for the first quarter of year 2019.
Headquarter is located in Zamudio, Spain.
Infigen Energy:
Company is based in Australia and it produces 557 MW of energy with its current capacity.
Infigen energy reported $41 million net profit in 2019 which as less than 10% of previous earnings of $46 million.
JA Solar Holdings:
it is a solar manufacturing firm based in Yangpu district, Shanghai.
Company also produces monocrystalline and multi crystalline solar cells
Neoen:
it is based in France and has solar and wind farm in 13 countries across 4 continents.
Revenue posted in last first quarter of 2019 was up to €118.1 million.
SolarEdge:
Company produces solar inverters and power controlling and monitoring devices.
It is based in Herzliya, Israel.
Company reported gross profit of $110670K.
SMA Solar Technology:
SMSA solar produces equipment required to produce solar energy.
It is based in Niestetal, Germany.
Company posted net income of –€14.2 million in first half of 2019.
SolarWorld AG:
It is largest manufacture of solar photovoltaic devices in Germany.
SunPower:
SunPower is an USA firm which builds crystalline silicon photovoltaic solar and panels
Company uses All-back-contact solar cell innovation technique that was designed at Stanford University.
Company posted $121.5 million net income in the quarter of June 2019.
Suntech Power:
It is based in Wuxi, China.
Company has expertise in producing solar panels.
Company posted net income $20,073,491 in the last financial quarter.
Synex International:
It is based in Vancouver, Canada.
Company is combination of two whole subsidiaries Synex Energy Resources and Sigma Engineering limited.
Company posted revenue of $411,608 June 2019 quarter.
Terna Energy:
Trina Solar builds solar photovoltaic components and energy conversation systems.
Terna energy is based Greek renewable energy based in region on Mesogion in Athena, Greece.
Company posted increase in net profit of 29.9 million Euro.
UGE International:
Company provides turn key solar devices for commercial companies.
It is based in New York and also have manufacturing plants in Cebu and Toronto.
Vivint Solar:
Firm provides build and installation of residential solar energy solutions.
It is based in Lehi, UT(USA) and
Second quarter of Viviant solar company posted a net revenue of $90757 thousands.
Yingli:
Company develops photovoltaic products of solar panels.
It is based in China.
Canadian Solar:
Company manufactures solar photovoltaic components and offers turn key solutions.
It has presence in North and South Americas region including Asia pacific and middle east.
Company posted net revenue of $484.7 million in the first quarter of year 2019.
China Sunergy:
It is developer of solar cells based in Nanjing and Jiagsu province of China.
Blueleaf (Conergy) Energy:
Firm was founded in Germany and has headquarter in Singapore.
Company produce PV solar power plants and has global capacity of 2 gigawatts.
DelSolar:
It is one of the largest manufactures of PV solar modules in Taiwan and China.
JinkoSolar:
Jinko solar is world's largest manufactured of solar cells.
Company has posted net revenue of US$59.1 million in first quarter of year 2019.
Morgan Solar:
It based in Canada and produces solar PV cells. It also produces Savanna dual axis tracker.
Grape Solar:
Company is based in Eugene, Oregon.
It produces solar photovoltaic components for building solar panels.
Their products are usually available at retail shops like Walmart and Costco.
Isofoton:
It is based in more than 60 countries across globe.
Isofoton firm specializes in building photostatic cells and thermal power components.
Kyocera:
Kyoecera is Japanese manufacturing company for electronics and solar devices.
It is based in Kyoto and world leader in ceramics manufacturing and building integrated photovoltaics.
Mitsubishi Group of Companies:
Company is based in Japan and produces multinational vehicles and multitude of electronic devices.
Firm also specialized in manufacturing photovoltaic solar cells.
It posted annual net profit 111.82 billion yen for fiscal year 2018-2019.
Neo Solar Power Energy Corp:
Company is based in multinational region of Taiwan and China
Firm produces solar PV cells and rank in top ten solar cell manufacturer in the world.
Hanwha Q Cells:
Company is based in the region of Seoul, South Korea and Germany.
They specialize in producing large scale solar power plants and solar modules.
Renewable energy corporation (REC Group):
REC group is largest solar power equipment manufacturer in European region.
Company has more than 3000 employees across America, Europe and Asia pacific region.
Panasonic:
Panasonic is world leader producing quality and long-lasting electronic devices like televisions, mobile.
They also specialized in producing solar panels, solar equipment's and photovoltaic cells.
Company has headquartered in Japan and listed in Tokyo stock exchange.
Net profit posted for financial year 2018-2019 is 307 billion yen.
Sharp:
Sharp is world's leading electronic devices manufacturer and it has strong presence of developing solar panels and cells for retails and commercial purposes.
It is listed in multinational stock exchange like BseIndi and Tokyo stock exchange.
SolarPark Korea:
As name suggest, company is based in Korea.
It is estimated to build largest solar park in the world in upcoming years.
Like other solar energy companies, SolarPark produces photovoltaic module for solar panels.
Tata Power solar:
Tata is leading Indian industry and has good presence in manufacturing solar panels across several cities.
Tata power posted net profit of 296.51 crore Indian rupees for the quarter of June 2019.
Company is also consistent in proving dividend at the average price of 1.30 rupee per share.
Ampulse Solar:
Ampulse is one the leading solar power panels producer in India.
It has been actively installing solar plants in the area of Nagpur, Gadchiroli and Karnataka.
Company posted net profit of Rs 0.03 crore Indian rupee.
Icomm Tele:
It is the one the leading experts in manufacturing products in renewable energy like solar power panels and communication and technology.
It is based in Banjara hills in the state of Andhra Pradesh in India.
Company reported net profit of Rs 579.55 crore in the first quarter of 2019.
MoserBear Solar:
Company is based in New Delhi and engaged in solar business with capacity of 250MW.
It majorly produces crystalline cells, crystalline modules and thin film modules.
Kotak Solar:
Kotak solar produces solar pump and it sells its products across India and overseas.
They also provide solar roof top installation, solar street lights and solar heater products.